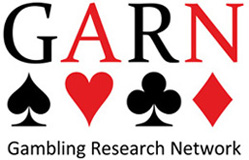 The Swedish gambling Research Network (GARN) held its twelfth meeting in Stockholm, on October 10-11, 2022. Twenty researchers participated and presented completed, ongoing, and planned studies.
Some of the topics covered were longitudinal results from the Swelogs gambling study, low-risk gambling recommendations, pros and cons of collaboration with gambling companies in doing research, the concept of "moderation" in Swedish gambling advertising regulation, and various aspects of treating people with gambling problems.
I myself presented the outline of an article in preparation, on the de-normalization of gambling in Sweden in the past twenty years.
The GARN meeting was hosted by the Department of Public Health Sciences, Stockholm University. The GARN gambling research network is open to all researchers with an academic affiliation in Sweden.