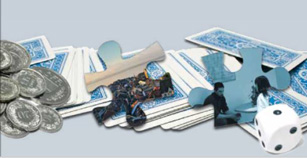 The 3rd international multidisciplinary symposium on excessive gambling – with a focus on prevention and harm reduction – was held in Neuchatel, Switzerland, on January 15-17, 2014. The conference had about 340 participants and was organized by the University of Neuchatel.
The conference addressed the following issues: "What is the latest knowledge from the clinical, epidemiological, neuroscientific, historic, legal and economic fields? And what are the implications for public policies? Faced with the silent epidemic of behavioural addictions, this 3rd symposium will consider the paradigm of harm reduction and its application to intervention efforts."
I found many presentations very interesting. Just to mention a few: Ralph Lattimore from the Productivity Commission in Australia talked about the economics of gambling; Davis Forrest from the UK presented data on the unhappiness of problem gamblers; Henrietta Bowden-Jones gave an overview of the activities of the National Problem Gambling Clinic in London, Nicolas Bonvin from Switzerland presented the GAT-P treatment for problem gamblers and their relatives, and Fatima Husain told about a qualitative study in the UK about gaming machine player behavior.
From Sweden there were three presenters. Thomas Nilsson gave an overview of the evidence of effectiveness of online self-help programs for problem gamblers (yes, they work quite well), Kim Grahn from the National Association of Gambling Addicts (Spelberoendes Riksförbund) participated in the Round Table on "Which governance for the prevention of excessive gambling?", and myself, giving a plenary presentation with the title "The cultural dimensions of gambling: Implications for prevention and harm reduction".
> Information about the conference is available here (presentations will soon be posted)